Laura Dickinson on Civil Liability for Security Contractors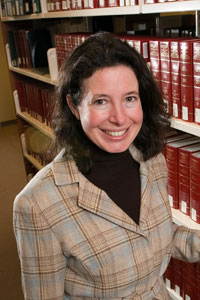 Professor Laura Dickinson
Over at
Balkinization,
Professor Laura Dickinson
has
an excellent post
on the issue of tort liability for security contractors. Drawing upon her forthcoming book,
Outsourcing War and Peace
, Dickinson notes:
(And I might that if the third parties are "aliens," they potentially could bring suit under the Alien Tort Statute, claiming that they had suffered a "tort in violation of the law of nations.")
Dickinson then goes on to discuss potential bars to courts reaching the merits on such suits: the political question doctrine and contractor immunity. On the political question doctrine, she explains:
I agree with Dickinson's assessment and go back to Justice Powell's concurrence in
Goldwater v. Carter.
I am not very familiar with these cases, but Dickinson makes a good case that court may, in fact, refuse to grant immunity-- at least in some cases.
In the end, with all the publicity that Blackwater and other contractors are now receiving, i suspect we will begin to see a whole host of civil suits-- in addition, of course, to any criminal charges that may be brought by the Iraqi or US governments.